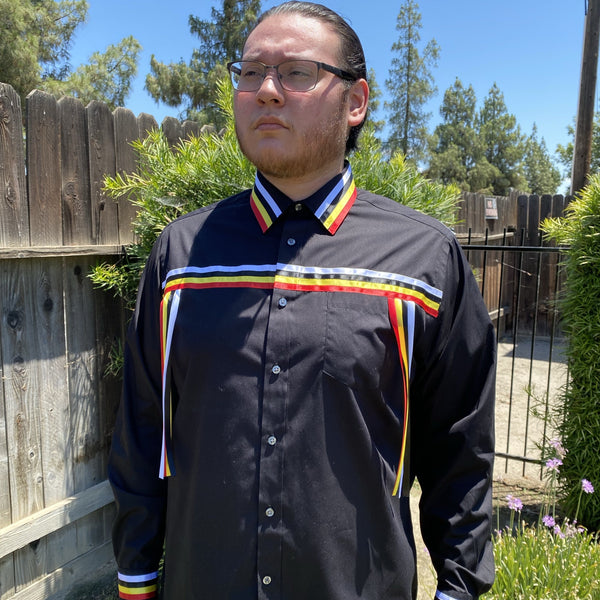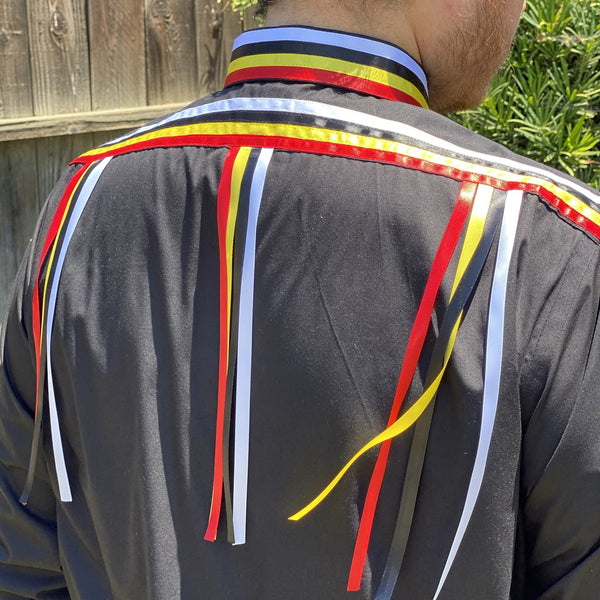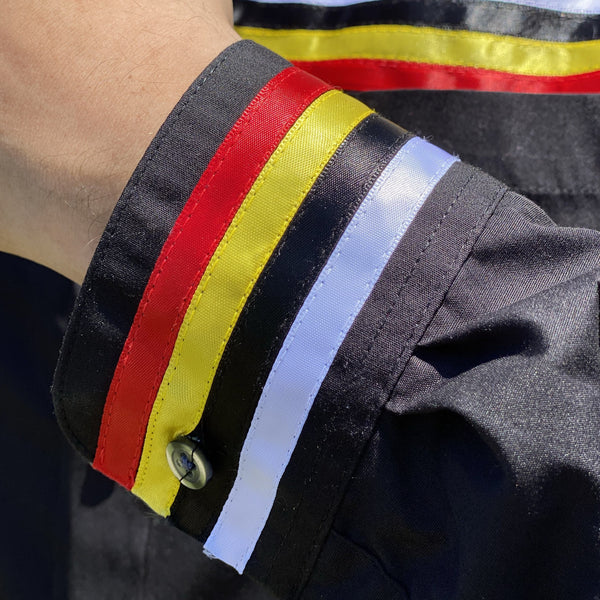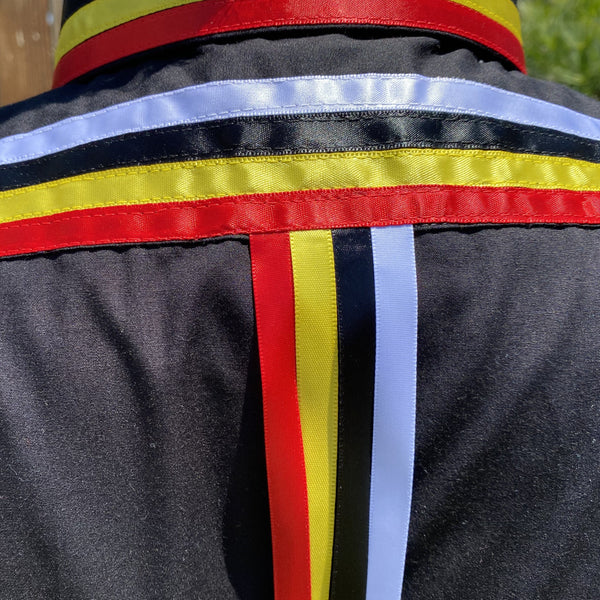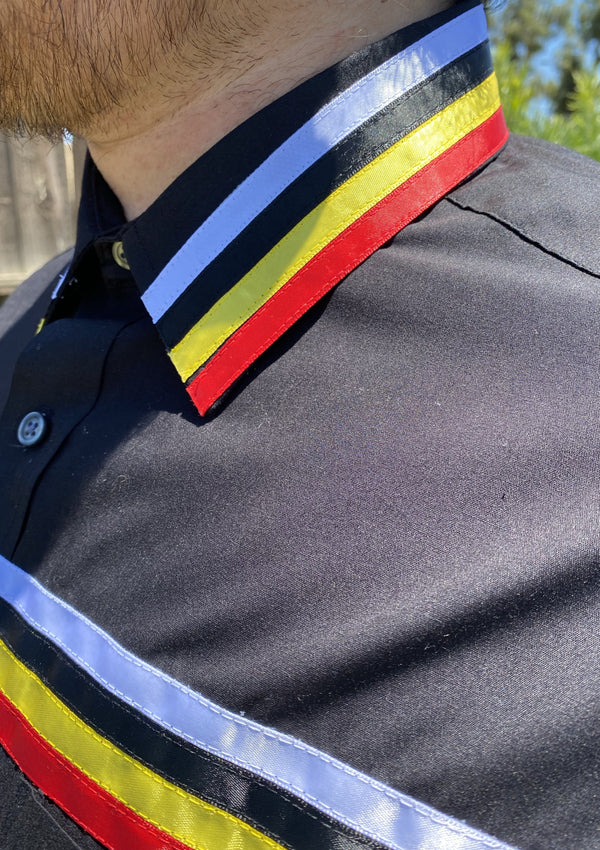 Four-Directions, Black Long-Sleeve Ribbon Shirt
Classic Fit
Ribbon size 3/8"
Casual and Upscale wear 
Fabric 100% Cotton 
Ribbon Shirt lends itself to a variety of situations. 
Dress comfortably for any occasion with this Ribbon shirt from Our Indigenous Traditions. This Men's Ribbon Shirt adds class to a variety of outfits, whether you wear it for dressy comfort, business occasion, or at the Gathering. This Ribbon Shirt always gets compliments on any occasion and makes you stand out from the crowd. No matter what you choose, this added layer will help you stay comfortable, recognizable, and warm for the evening sessions. Compliments Included.  
**If you would like a different size and/or different ribbon colors, send us a message, made on-demand*** 
***We take custom orders**