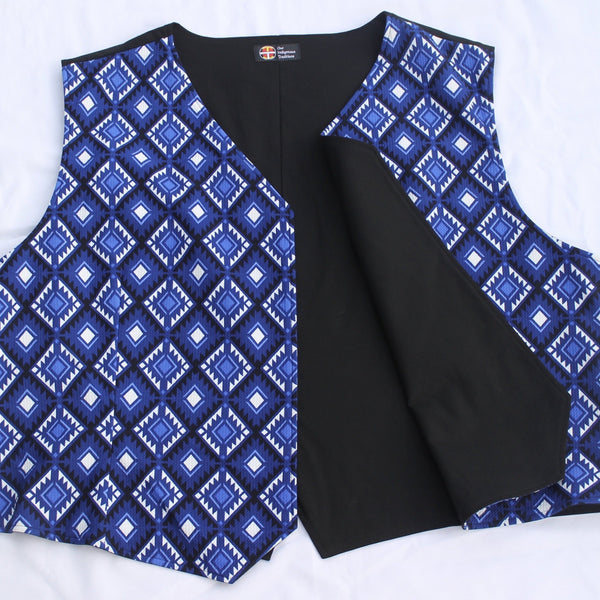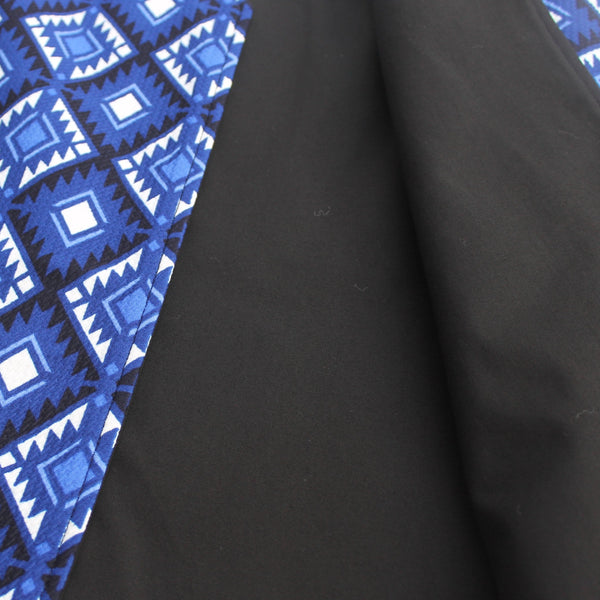 Hand Crafted Tall and Husky
Casual and Upscale wear 
Fabric 100% Cotton 
Men's tailored vest lends itself to a variety of situations while helping you stay warm

Back and inner vest- Black

Pow Wow Big Shot, MC, AD, Lead Singer or Just You
Dress comfortably for any occasion with this men's Tailored Blue/White Diamond Vest from Our Indigenous Traditions. This men's fashion vest adds a layer of class to a variety of outfits, whether you wear it over a button down for dressy comfort, business occasion, or at the Gathering. This vest always gets the compliments at any occasion and makes you stand out from the crowd. No matter what you choose, this added layer will help you stay comfortable, recognizable and warm for the evening sessions. Compliments Included.  
**We do custom tailored orders by request**
contact us