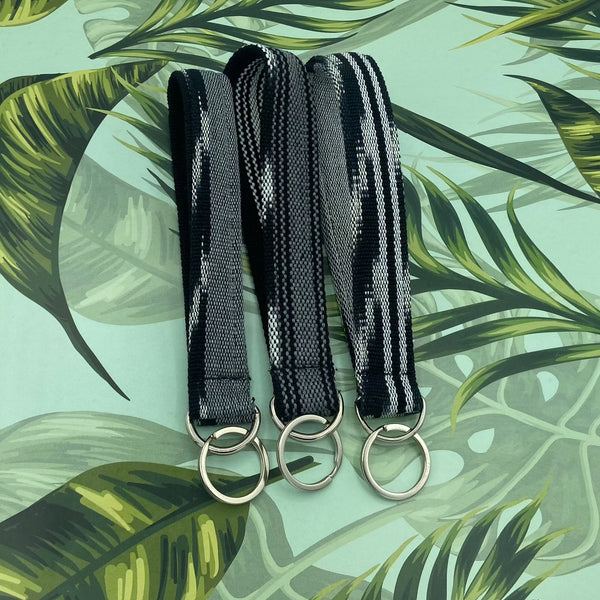 Wristlet Keychain- Central America
A fun gift for yourself or your loved one!
Handcrafted with leftover fabric from Our Indigenous Traditions. These wristlets are perfect for your car keys, keychain collection, or for your work keys. These wristlets are washable and are flexible. With unique patterns made for your comfort with cotton.

The process: Every keychain strap is made from scratch to finish. It all starts with our leftover piece of fabric that gets cut to the size, of our other clothing and sewed to get a beautiful and unique piece, made to last. 
100% Cotton ( Guatemala Fabric) 
Wristlet Size: 13" X 3"